People with a psychotic disorder or autism can experience problems in social contact. This may be due to impaired social cognition. Social cognition refers to thought processes necessary to understand social situations and others. Limitations in social cognition can have consequences in daily life, such as difficulty making and maintaining friendships or finding and keeping a job.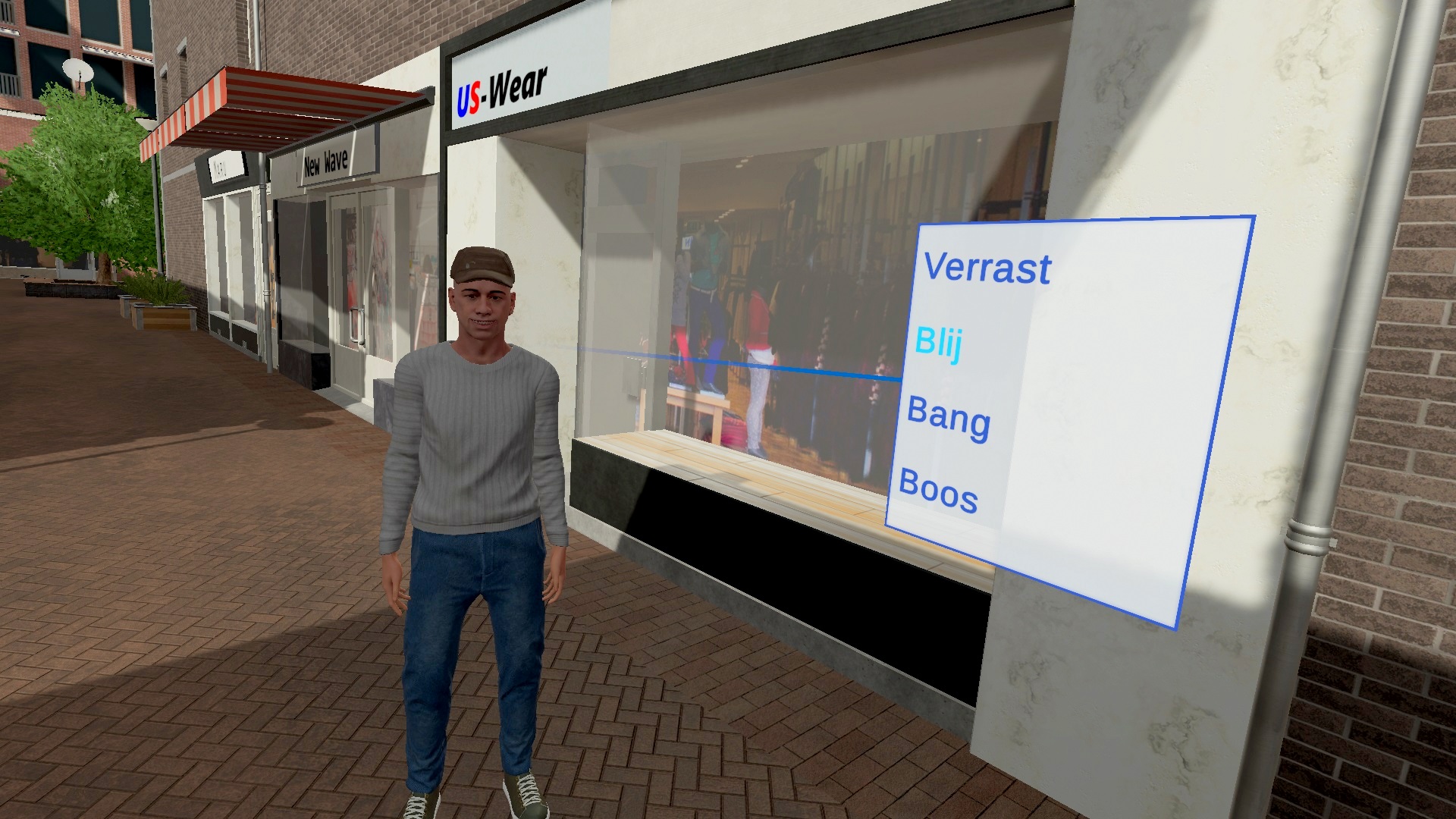 Social interaction training
DiSCoVR is a training aimed at improving social cognition. By better understanding others, participants learn to better assess a useful way to approach social contact.
VR offers a safe, yet realistic way to practice social contact. The environment can also be tailored to the participant. For example, the difficulty level of the training and the appearance of the people can be adjusted.
Training
DiSCoVR consists of 16 one-hour sessions. Most of the training consists of practicing social situations in a virtual environment. The training is given by a psychologist, who coaches and provides feedback, but who also chooses personal goals together with the participant that will be worked on during the training. The training consists of three parts:
Recognizing emotions in the face;
Understanding social situations and the actions, thoughts and feelings of others;
Putting the above into practice by practicing interactions with virtual people.
The investigation into DiscoVR started in 2016. After a successful pilot study with
22 participants, a randomized study was conducted in which 83 people with a
psychotic disorder participated. Participating institutions were UCP, GGZ Drenthe,
GGZ Delfland, GGZ Westelijk Noord-Brabant en Zeeuwse Gronden.
A second pilot study was also conducted with DiSCoVR, in which the treatment was investigated in
people with autism. This project was carried out in collaboration with Yulius, Erasmus MC en Lentis.
The results of these studies will be published shortly.
Publications about DiSCoVR
Nijman SA, Veling W, Greaves-Lord K, Vos M, Zandee CER, aan het ROT M, Geraets CNW, Pijnenborg GHM.
Dynamic Interactive Social Cognition Training in Virtual Reality (DiSCoVR) for People With aPsychotic Disorder: Single-Group Feasibility and Acceptability Study.
JMIR Mental Health. 2020.
[link]
Geraets CNW, Klein Tuente S, Lestestuiver BP, van Beilen M, Nijman SA, Marsman JBC, Veling W. Facial emotion recognition in social environments: a virtual reality eye-tracking study. Internet Interventions; 2021. [link]
Van Pelt BJ, Nijman SA, Van Haren NEM, Veling W, Pijnenborg GHM, Van Balkom DC, Landlust AM, Greaves-Lord K. Dynamic Interactive Social Cognition Training in Virtual Reality (DiSCoVR) for adults with Autism Spectrum Disorder: A feasibility study. Research in Autism Spectrum Disorders 2022.[link]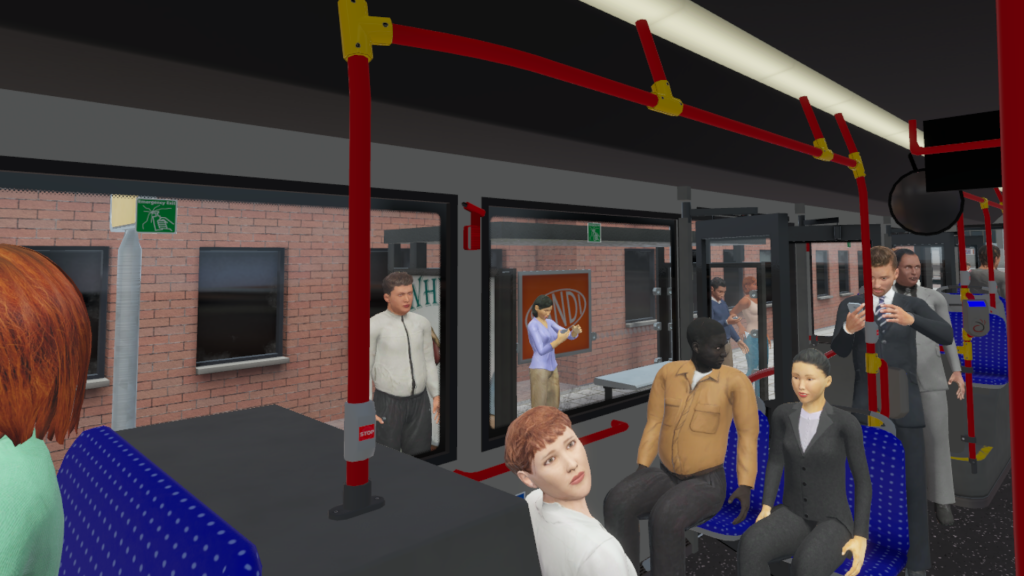 First findings on DiSCoVR published
The first official findings on DiSCoVR were published this summer in the Journal of Medical Internet Research. The article concerns the pilot study into DiSCoVR, which was conducted between January and August.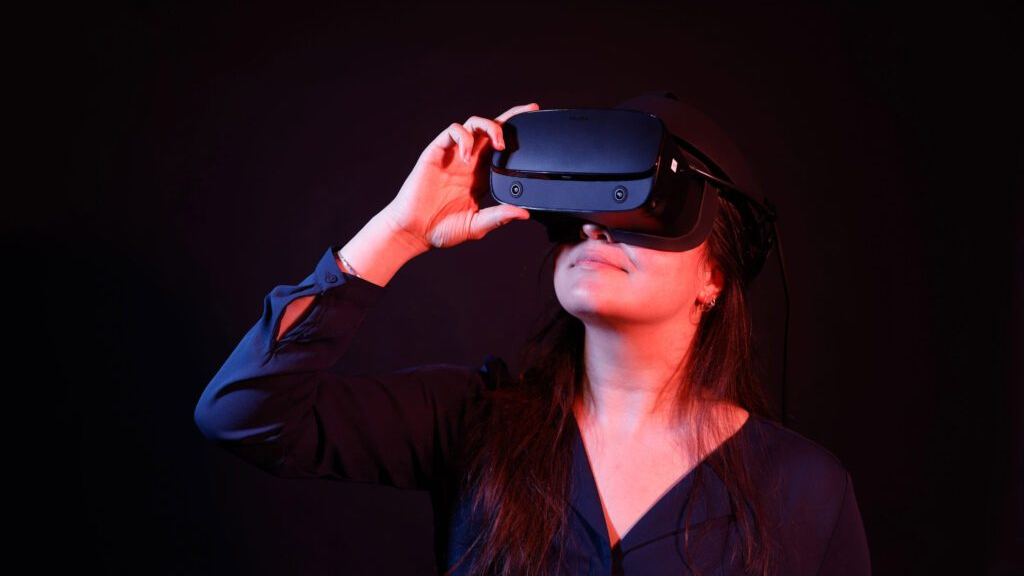 What is it like to give VR therapy? Monique Nederstigt tells
Since March 2017, I have been working as a practitioner in the DiSCoVR pilot study with two other psychologists from the University Center for Psychiatry (UCP) at the psychosis outpatient clinic.