VR-SOAP is a treatment aimed at the social functioning of people with psychosis. SOAP stands for Social Activities and Participation. VR-SOAP offers various modules that contribute to improving the amount and quality of social contacts, leisure activities and participation in society.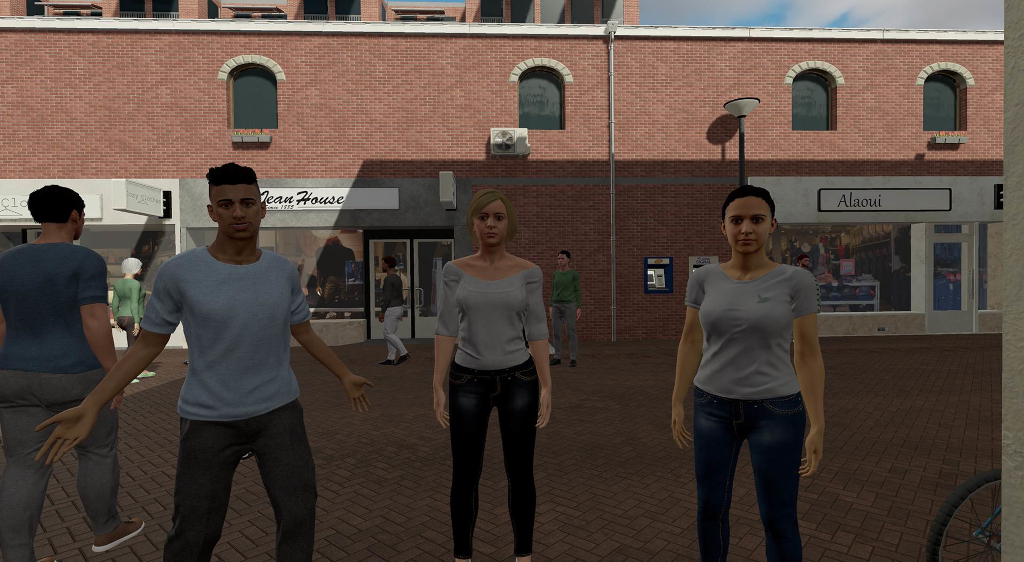 Changing perspective in VR was an eye opener.
I feel more confident to start a conversation after the VR-SOAP training.
I dare to be more vulnerable now.
People who have had psychosis may experience difficulties in social contact. In general, for example, their social networks are smaller, they participate less often in leisure activities and they are more often stuck in work/study. Current treatments have only a moderate effect on social functioning. Virtual reality (VR) has great potential to improve the treatment of social interaction. In VR-SOAP people can practice in a safe, but at the same time realistic way with all kinds of social situations in order to work on recovery.
Personalized treatment
The treatment consists of five modules:
1) Motivation & pleasure (negative symptoms)
2) Understanding others (social cognition problems)
3) Trust & safety (paranoid ideation & social anxiety)
4) Self-image (decreased self-confidence & self-stigma
5) Interacting with other people (difficulties in communication and interaction).
Based on the personal causes of the difficulties in social interaction and goals, two modules are selected. Each treatment concludes with module 5 in which what has been learned comes together. Practicing with all kinds of daily social situations is central; how do you start a conversation or how do you invite a friend to do something fun? Specifically, the treatment consists of 14 weekly sessions.
Research
In 2022 we started the randomized effect study, funded by a grant from ZonMw. In this project we work together with UCP, GGZ Drenthe, Dimence, Mentrum, and Altrecht. A total of 116 people with a DSM-5 diagnosis in the psychosis spectrum (18-40 years) will be included. Participants follow VR-SOAP or VRelax. VRelax is a VR tool for learning to relax. The RCT will investigate the effect of VR-SOAP and VRelax on social contacts, leisure activities and participation in society.
Pilot study
Five participants and three therapists participated in the VR-SOAP pilot study. Here we explored the feasibility and adoption of VR-SOAP. In addition, input was requested for improvements to VR-SOAP.
Participants and therapists indicated that the treatment is acceptable and highly relevant for young adults who have or have had psychosis. They said they enjoyed receiving treatment that allowed them to work on their personal social goals. This was also reflected in the survey we conducted among the participants.
Therapists also indicated that they enjoy working with VR and emphasized the importance of social functioning as a treatment goal.