VR Mental Health Conference 9-10 November in Groningen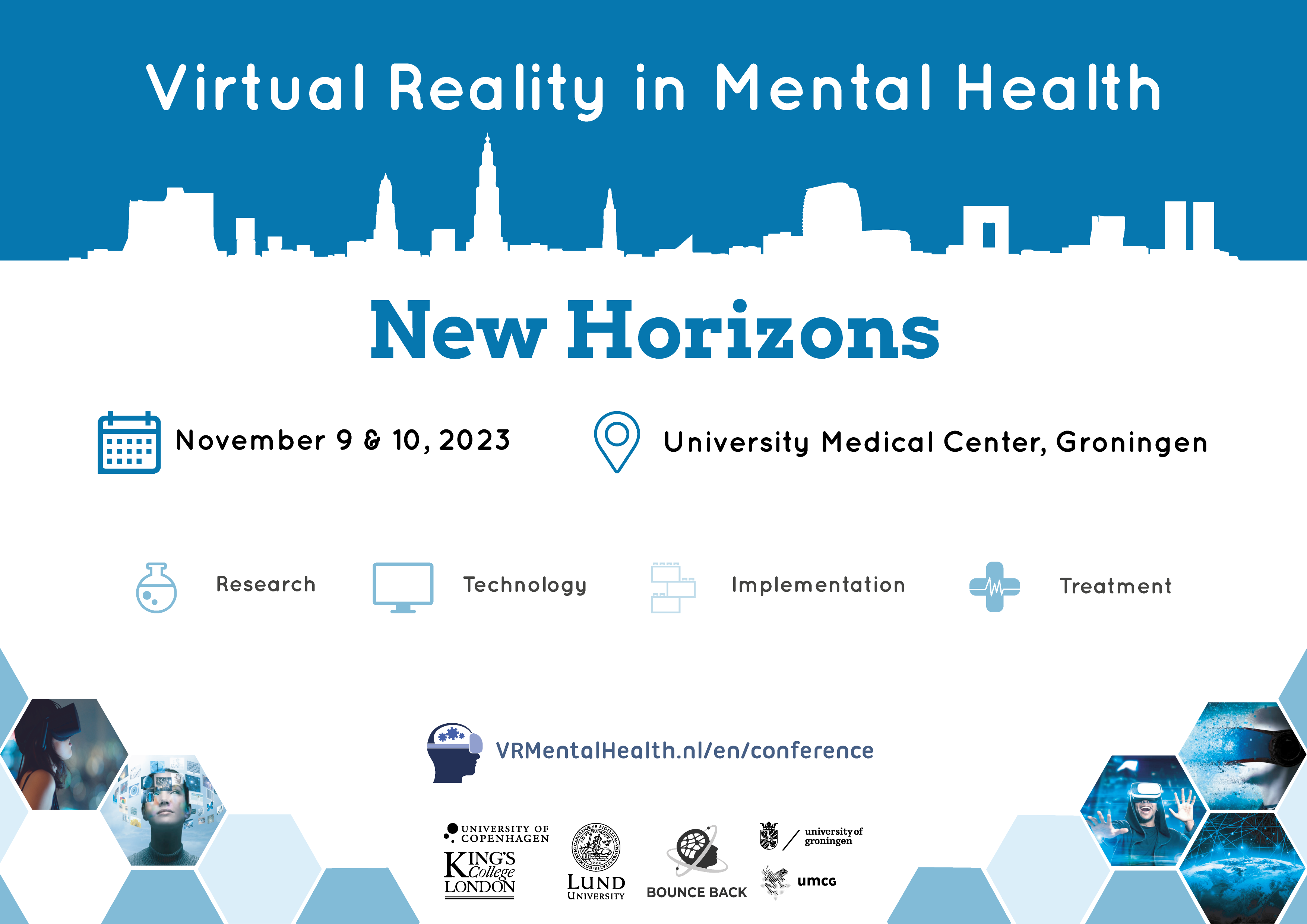 We are excited to announce that our lab organizes the international VR Mental Health Conference, 9-10 November 2023, in University Medical Center Groningen, in collaboration with University of Copenhagen (Merete Nordentoft, Louise Birkedal Glenthøj), King's College London (Lucia Valmaggia) and Lund University (Märta Wallinius).
The goal of the two-day conference is to create a platform for showcasing what is currently happening in the field of VR Mental Health research and what innovative new horizons are emerging. We aim to provide a space where VR researchers and other partners can meet, creating synergy and fostering new collaboration.
For Now
Program and registration form will follow soon. If you do not want to miss any updates on the conference, you can subscribe to the mailing list of the conference by sending en email to: VRconference@umcg.nl
Organisers
Wim Veling
Catheleine van Driel
Erna van 't Hag
Bart Lestestuiver